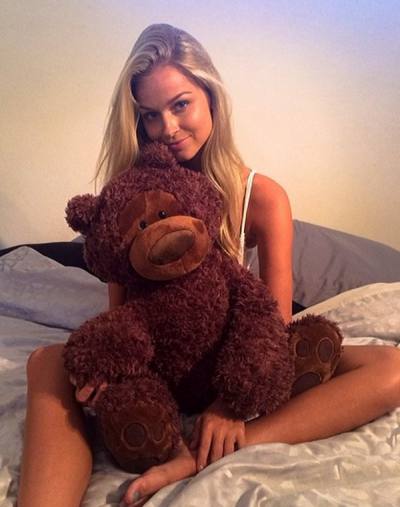 How to Approach and Talk to a Shy Girl?
How to Approach and Talk to a Shy Girl
A girl who is shy will NEVER make the first move. She will expect the man to begin talking to her first and then after the man has began an interaction, she will begin to loosen up and get more comfortable expressing herself.
So what exactly does this all mean?
If you want to meet and date shy girls, you will have to beat your approach anxiety and make the first move.
This means approaching women if you are in a bar or a club. This means sitting next to a girl and beginning an interaction with her if you are in a coffee shop. And yes, this rule equally applies to online dating as well.
So you approach a shy girl and you manage to capture her attention. What should you do after that?
Begin talking to her the same way that you would any other girl.
Ask her interesting questions about herself. Keep the focus of the conversation on HER and try to make HER do most of the talking.
A person's favorite subject is themselves, so ask her questions about what she likes, ask about her passion, her hobbies, her dreams. Find out if she enjoys traveling. In other words, really get to know her.
The sad truth is that most men today cannot even hold a very basic normal conversation with a woman. They think talking to women into some big type of event when really talking to women should be very effortless. Talking to girls should be FUN.
And successfully talking to shy girls is really about building a very strong and powerful emotional connection. Getting her to feel comfortable expressing herself with you and standing in your presence.
What you say to a shy girl is really irrelevant. As long as you say SOMETHING, be direct, honest, and confident, most shy girls WILL respond well to your advances.
So the only major thing that you have to really worry about when it comes to meeting shy girls is remember that it is your job as the man to make the first move. After you do that, the rest of the seduction and pick-up process is really a piece of cake.
The Benefits of Dating a Shy Girl
There are many benefits of dating a shy girl over a more extroverted kind of girl.
Shy girls will generally have a lot less sexual partners.
Shy girls are much more loyal and will be less likely to cheat
Shy girls have a more better personality than other girls and are easier to get along with.
Shy girls do not typically get drunk and have random sex with a bunch of random men
You are less likely to get an STD from a shy girl
Shy girls are overall much more nicer
Shy girls are more ladylike and are comfortable letting you be the man and lead them
The post How to Approach and Talk to a Shy Girl? appeared first on Privet VIP | Blog.